Let's face it. Sooner or later all of us will be stranded at an airport at least once. So why not prepare for it? Especially when the airport travel accessories can be used during your trip, and don't add anything extra to what you're carrying. It's a win-win.
The Best Airport Travel Accessories You Should Always Have With You in 2017
Whether you get trapped in a snowstorm, get bumped, miss the last flight out, or your flight gets cancelled… There are thousands of reasons of why you're going to have to spend more than just a few hours at the airport. We've tested all of our recommendations in the real world, including spending a night at the airport when we really didn't want to.
A solution for "great, the charger I brought doesn't fit into the outlet".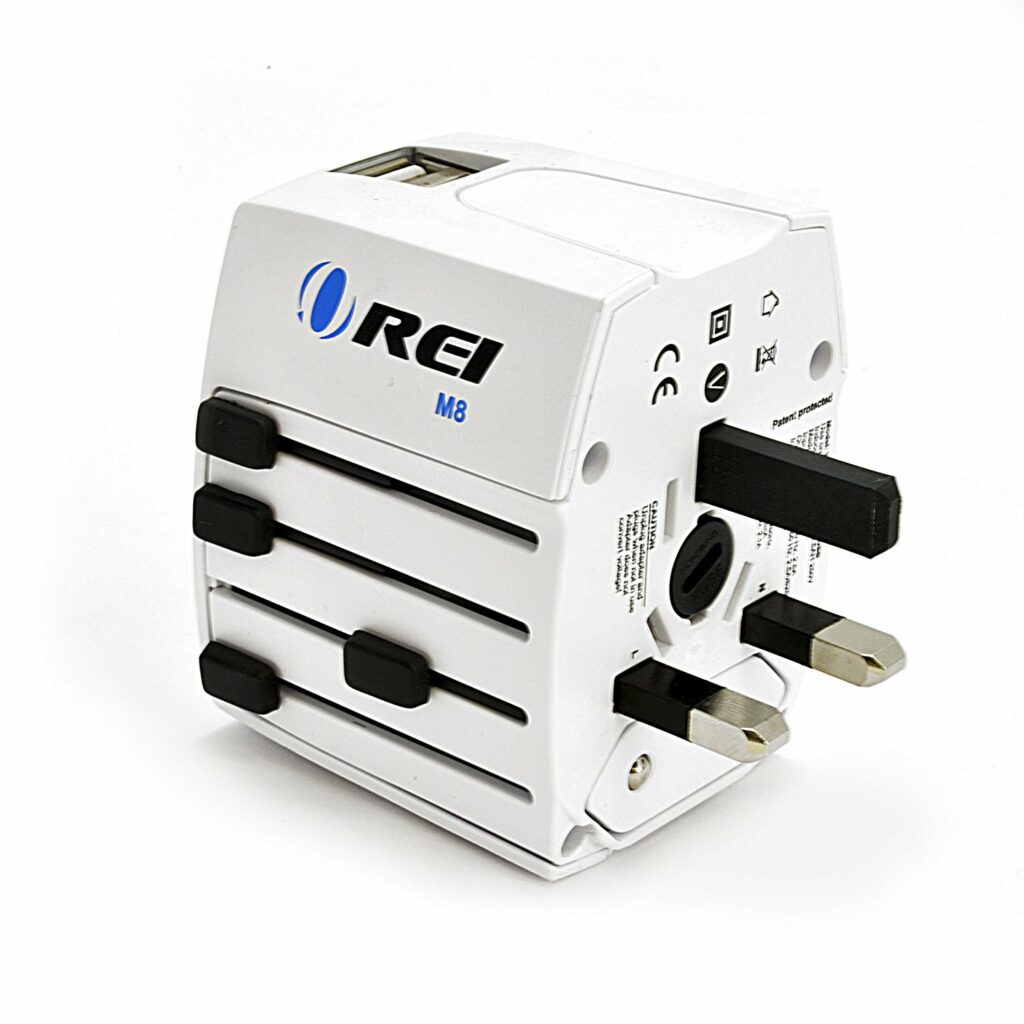 Nothing sucks more than bringing your charger to a different country, only to find out it doesn't fit into the outlets. With this World Wide Travel Plug Adapter, you don't have to carry anything else. It has two USB ports to charge your phone and iPad, and even passes through so you can plug in your laptop charger. Charge 3 devices at the same time, anywhere in the world. You need one now, get it on Amazon!
Ever tried to search for an outlet at the airport? That's right, good luck.
Sometimes where you can charge your gear and where you can sit or lay down to relax aren't in the same place. This is why we always carry a Power Bank with us wherever we go. One of our favorite choice is the Anker 20100. You'd be surprised at how many charges you can get from this before it dries up. We recommend the following three options, available on Amazon.
A travel pillow that will never get soft, run away, and also works when you're laying on the floor.
Let's face it, a lot of travel pillows don't see a lot of use outside of the plane. We've found that this one that uses microbeads stays firm and supportive, regardless of how many hours you use it for. When you're stranded at the airport and want to lay down, this is the best one to have with you. Get yours now on Amazon!
The quick way to fix "oh no, there's no shower in this airport and I don't have lounge access".
We think that this might be the best airport travel accessory for when you are stranded. It's for those scenarios when there's no showers in the airport you're at and you really need one. Go to the restroom, open one of these, and wipe yourself clean. It's refreshing, just start from your face and work your way down, not the other way around. Get your shower in a pouch over at Amazon.
Oh, actually this airport does have a shower. Great, where's my towel?
So actually, there is a shower in your airport, and you don't have a towel. Well, carry one of these – it can double as a blanket on the plane, a way to wash your face in the restroom, and can also roll into a neck support. It's small, doesn't take a lot of space, and dries fast. That's why we like waffle weave towels. It's a multi purpose thing that deserve to be in everyone's travel kit. Grab one on Amazon.
So you're thirsty and don't want to buy water. You need a travel water bottle.
This has been essential for all of us. It's a way to carry a bottle through security and not take up a lot of space because it has to be empty. As soon as you get across, fill it up with water and keep yourself hydrated. That's why the Vapur Bottle really earns our recommendation. You need one, or three. Get yours on Amazon.
Do you have Amazon Prime?
You can get all of the items above shipped to you for free using Amazon Prime. Try it free for 30 days when you sign up through our website. Try out Amazon Prime.
Or you want to give the gift of Amazon Prime to your travel buddies? You can do that too.
Amazon Prime has huge benefits – I've shipped stuff to myself when I travel to Hong Kong. When you need something and you can only find it on Amazon, prime helps. A lot.