We left Zion around 10:30am and stopped by the visitor center to pick up a couple souvenirs and write some postcards. We topped up the battery in the morning, and didn't have to charge on the way to Vegas.
Vegas was so hot when we arrived, that the in-car thermometer showed 114F! It felt like opening the door and walking into a sauna.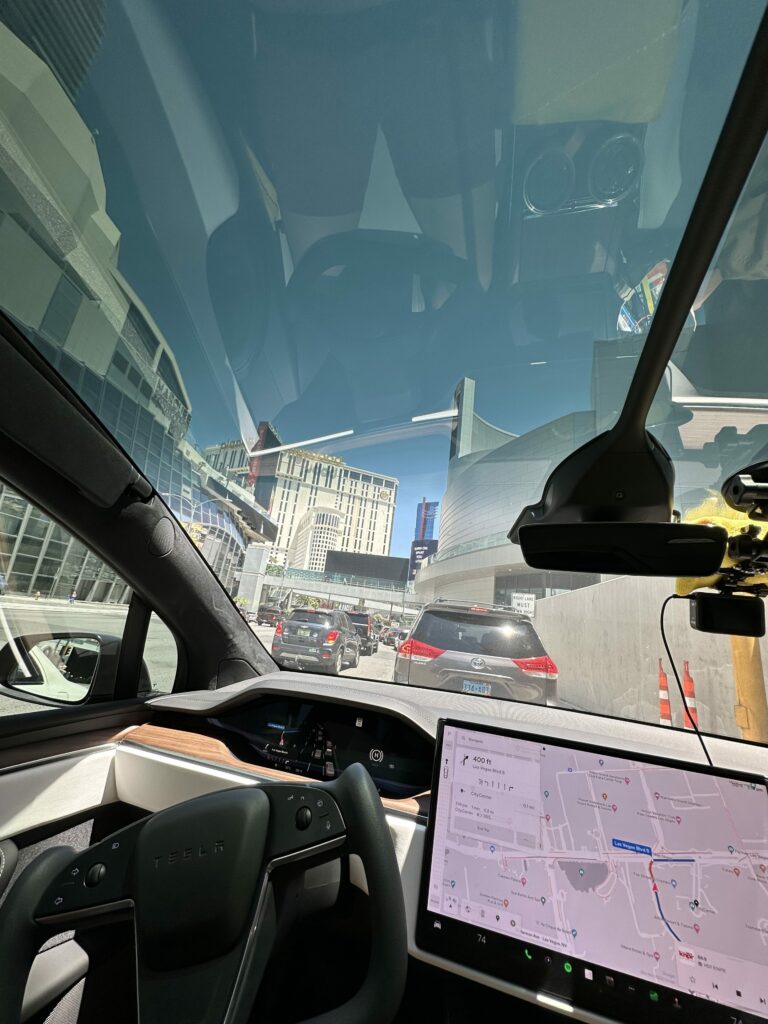 We got a charging spot at the Aria, and pretty much explored Vegas on foot the rest of the time there. Charging spots are hard to come by, and the general etiquette there is the luck of the draw (how Vegas), and people don't move their cars until they leave town. Of course the overall temperature was above 100 all the time, so the cabin overheat protection was pretty much running non-stop during the day.
We had dinner at Mott 32, which we cannot recommend the Peking Duck. Everything else was great, but the Peking Duck, which is also their signature dish, was subpar and left us disappointed.
The weather gets even hotter the next day…