Over the last couple weeks, I've created an adventure for myself seeking out Mahjong shops in Hong Kong. The last of their kind, these shops exist to keep the memories alive of generations past.
Mahjong: The Craft That Dies with a Generation
Like many other traditional crafts in Hong Kong, Mahjong will be memory of the past. Mobile phones and games are taking over the young population. Even whole families are glued to their devices during dinner. This social game is something only the aunties and uncles will play.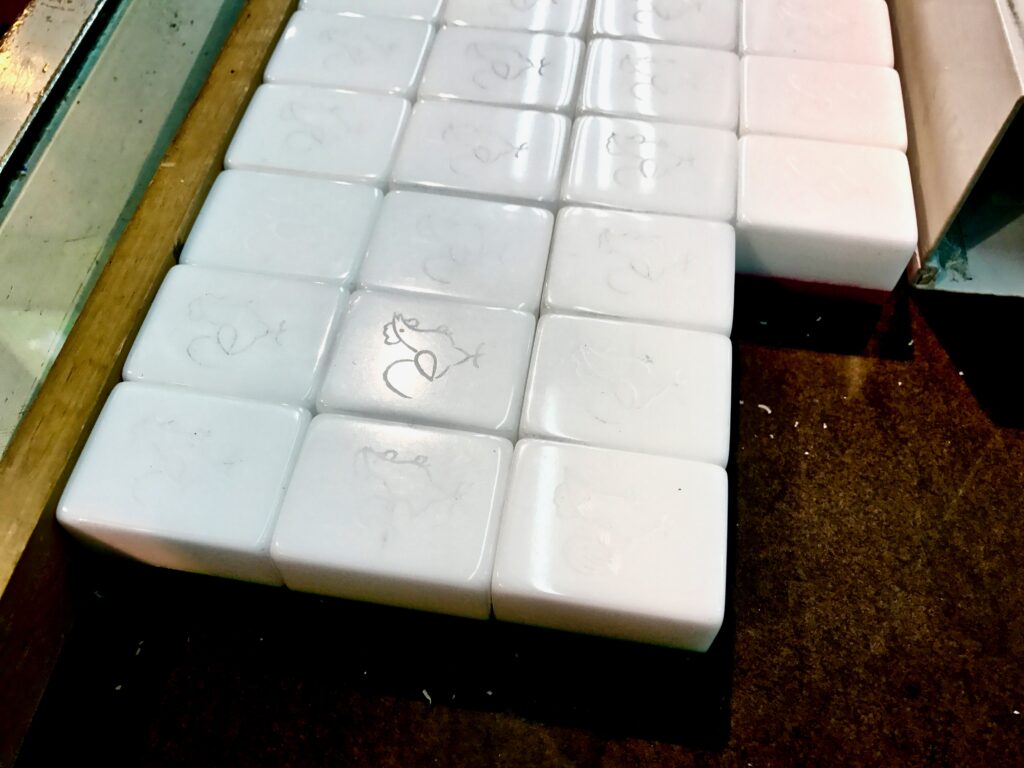 Hand-engraving tiles hasn't received the recognition it deserves. Perfected over creating hundreds of thousands of tiles, the best handmade examples look like their machine made counterparts. It's a negative-sum game. It takes months to create a set of tiles. With how much labor that goes into each set, it's under-appreciated. And with no reason to pass the baton, the art dies with this generation.
Nestled in a small space in the stairs of a walk-up in Jordan, I found Biu Kee Mahjong. The current owner, Cheung Shun King, took over the craft and business of creating handmade Mahjong tiles from his father, who inherited from his father. It's a generations old family business that will end with him.
Hong Kong is changing, and its changing fast. Like the neon signs that defined it during its golden age, the sounds of shuffling tiles will be gone in another decade or two. As more and more Mahjong parlors are switching to automatic tables, it won't be long before the heritage and cultural activities are replaced by something digital.
Biu Kee Mahjong sells a large assortment of parlor games and supplies. If you'd like to support the craft, they sell custom engraved tiles with whatever you'd like for $100 HKD / each.
Another hand-engraved Mahjong shop is be found in Hung Hom, Kam Fat Mahjong: 2 Bulkeley St.